»
»

How to Survive if Your Website Gets Hacked
How to Survive if Your Website Gets Hacked
What's the first thing that comes to mind when you think about cyberattack victims?
Most people think of high-profile attacks, like Microsoft, Estée Lauder, and Facebook. But hackers aren't just attacking big businesses––they're also setting their sights on smaller companies.
There's this misconception that hackers only go after the big fish. According to a 2020 report by Verizon, nearly one-third of all cyberattacks in 2019 were directed at small and medium-sized businesses.
E-commerce companies are at great risk of cyberattacks for two main reasons:
Small and medium-sized companies tend to have

weaker cybersecurity systems in place

 

Valuable information like customer data and financial details can be stolen from these companies.
You can't protect yourself from attacks 100% of the time. Having a robust cybersecurity strategy will reduce your chances of being hacked, but there's always a possibility you could fall victim to an attack. If you are hacked, how you respond to the attack will determine the severity of your data breach. 
If you respond quickly, you could mitigate the attack before it damages your reputation and costs you a small fortune in fines and legal fees.
You've Been Attacked. What Happens Next?
Detecting a cyberattack isn't always easy. Depending on how sophisticated the attack is, you may not know you've been breached until weeks later.
If you think you've suffered an attack, some telltale signs to look for include:  
Finding unknown plugins on your Content Management System (CMS)

Your website starts displaying random popups and other advertisements

Your website has been flagged by Google and various internet browsers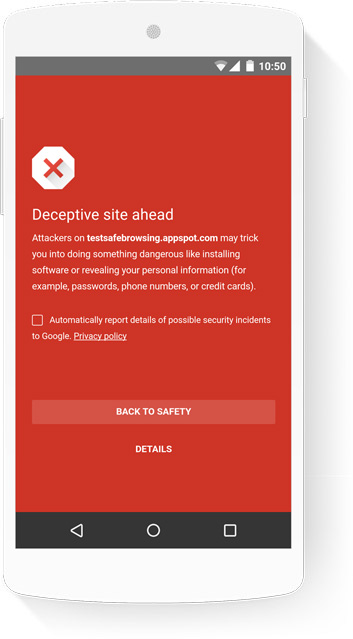 Once you suspect your website has been hacked, you need to act quickly to minimize damage. Here's what you should do.
1. Change all your passwords
The first thing you should do is change all passwords associated with your website. This includes passwords for your:
Business email

FTP server

Hosting control panel

E-commerce platform (WordPress, Shopify, BigCommerce, etc.)

SQL database
2. Deactivate your plugins
Remove all potential threat vectors until you learn exactly how the attackers breached your web security. And a common way hackers gain access to Content Management Systems is through vulnerable plugins. 
3. Perform a full backup
The last thing you want is to lose important business data when repairing your site. Make a full backup of your website and database, so you don't experience additional setbacks after identifying and fixing your security vulnerabilities.  
4. Strengthen your defenses
Consider hiring a cybersecurity consultant to help you identify what went wrong, and what steps you can take to prevent yourself from future attacks. And if you haven't already, check to see whether you're following the PCI-DSS standards.
5. Deploy a cybersecurity solution
A comprehensive cybersecurity solution won't just strengthen your defenses against future attacks. It also helps you minimize damage in the event that your security systems are breached. 
If you're looking for dependable cybersecurity software for your website, check out BitNinja SiteProtection. You can use it to:
Detect and remove malware

Correct misconfigurations that create security vulnerabilities

Backup and restore your valuable data.
SiteProtection offers 24/7 monitoring and protection, so you can rest easy while cybersecurity professionals safeguard your data.
Subscribe to SiteProtection today and safeguard your website right away!
Let's make the internet a safer place together!
Cheers,
The BitNinja Team